I was confident from the description that I would either love or loathe Monster and I am pleased to say that I truly loved it. I don't think I have seen another solo performance so emotionally powerful and authentic, yet I'm struggling to describe it. It's a nightmare within a play within a play within a confession (?)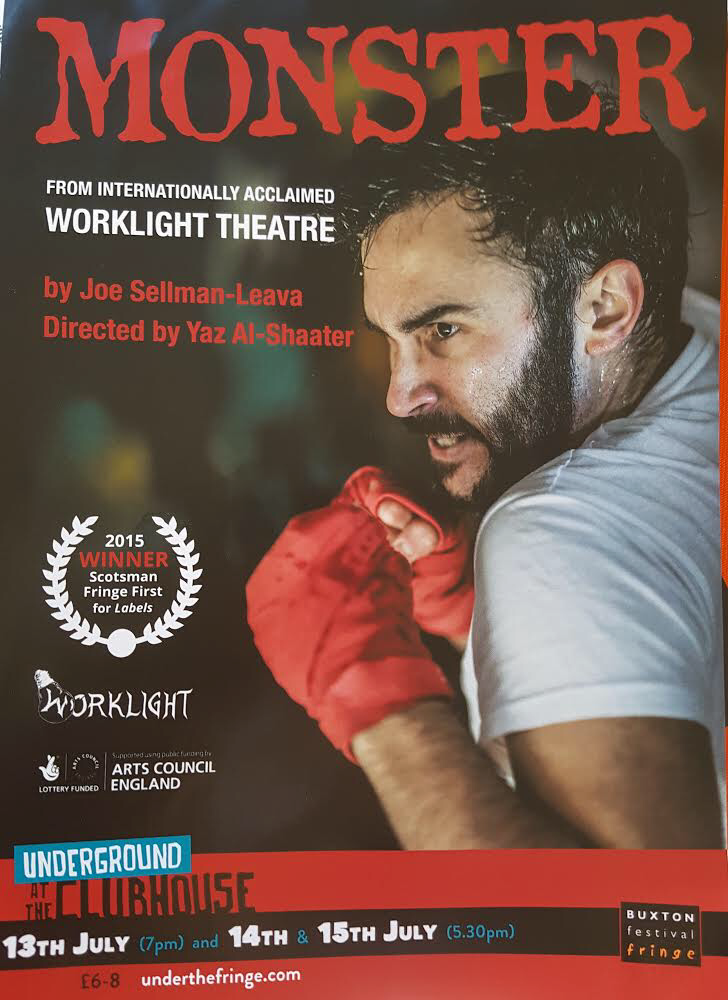 Monster has a plot, but the plot is very much secondary to the psychological journey: the actor is cast in a play which is a kind of twisted mashup of different Shakespeare plays, many of the most violent and misogynistic moments. While in rehearsals, the actor is moving in with his girlfriend. His research for the play leads him to two real-life examples of toxic masculinity: Sir Patrick Stewart's published stories of being raised by a violent father and boxer Mike Tyson's conviction for rape. I was familiar with both before seeing the play, but that isn't necessary to enjoy this show. All these elements intertwine with the actor's memories of specific childhood moments. At first the threads are separate and distinct, but as the play builds toward its climax they begin to weave and tangle together, overlapping until I shared the performer's apparent dread of how it would end.
The writing is skillful but what really sells it is the performance: Joe Sellman-Leava was convincing from the angry opening (a frightening twist on Kate's final speech from Taming of the Shrew) to the starry-eyed young lad in love to the confused and almost plaintive insistence that he's really "not *that* guy". The performance felt very raw and honest.
If I have a complaint it's that Joe's "Tyson" voice could use some work: it was quite comedic which felt a little like he was trivialising this darkest thread in this tapestry. But this is a small thing. That aside, I am grateful for the experience and hope to see more from this team.